I've taken up a new effort to learn how to turn wood on a lathe. I've been at it for about 3 weeks. While I plan to learn how to turn bowls and vases, so far I've been turning wands.
In the process of learning about turning wood I've learned about "spalted" woods. Spalting is a process that occurs from what amounts to a fungal infection, which causes various atypical striations and coloration in the grain. Box Elder, which is a species of maple rather than being related to actual Elder, takes on striking red streaks, as well as some blue-grays, greens, and various wood tones. The spalting stands out all the more in this wood because, being maple, it's typical very light. Here's a Box Elder wand I recently turned: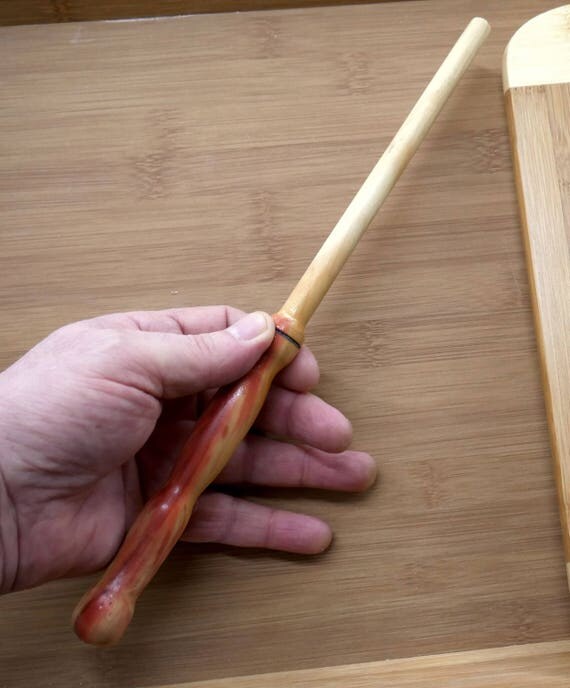 I also acquired pieces of spalted pecan, which is considerably darker, with more intricate grain patterns: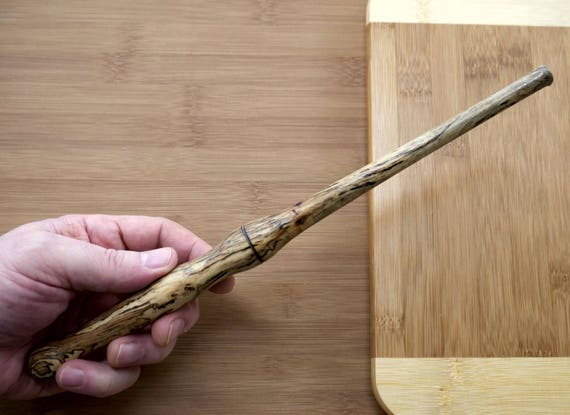 I'm selling them both on my etsy page:
Box Elder
,
Spalted Pecan
. I've expressed some ideas about the magical properties of these wands in the ads, pursuant to the woods used, and particularly about the spalting, which is of course controversial. After all, the beauty imparted by the spalting is a side of effect of what is technically-speaking an illness. Comments are welcome.